10 Ways To Stretch and Style Natural Hair
I have written about tips on How to temporarily retain stretched natural hair and Battling Shrinkage but I have not specifically written on stretching and styling natural hair. So here are 10 ways you can do so.
Braid-out– This is my go-to style to stretch and style my hair because I get fantastic results every time. Simply section your hair, apply products, braid and release when dry. The number of braids depends on you. I used to have 10-12 braids but now 5-6 braids give me the same results and leaves my hair nice and stretched with lots of volume.
Braid-out
2. Rollers
– In the picture below, I used the biggest size of snap-on hair rollers a few months ago and I loved the results. You can find more 
here
.
3. Twist-out: This is my second favourite styling and stretching technique. It is super quick to do and when done right, It gives flawless results. Simply, section your hair as you would a braid-out, twist, apply products and release when dry. The size depends on you but
,
I prefer mine chunky because it gives me instant volume without the use of fro-picks.
Twist out
4.  African Threading– This method of stretching and styling gave me the closest thing to flat ironed hair. More on this can be found here.

5.Bantu-Knots (Regular & Flat) –  I love this style. Once you get the technique right, it's nice spiral curls all the way! See tutorial posts Regular Bantu Knots and Flat Bantu Knots
Regular Bantu Knots
Flat Bantu Knots
6. Flexi Rods– I am still yet to achieve a flawless flexi-rod set but I love the results I have seen on others. If you have any tips for me for achieving one let me know.
Flexi Rods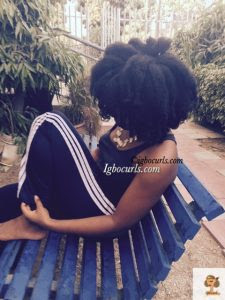 7.Banding- This stretching method gives a semi blowout look. Simply use hair bands or ties along the length of your hair and release when completely dry.
Banding @2curlsinapod
8.Perm rods- These perm rods come in different sizes. They tightly define curls so I will not recommend them if you are going for the stretched look but, style wise, they look gorgeous.  I once used the medium sized rods to shorten my hair to get a fringe and it was perfect.
Nae2curly on Instagram
9.Curlformers- This is the only style on this list that I am yet to try. It gives elongated spiral curls like flat bantu knots but its more defined.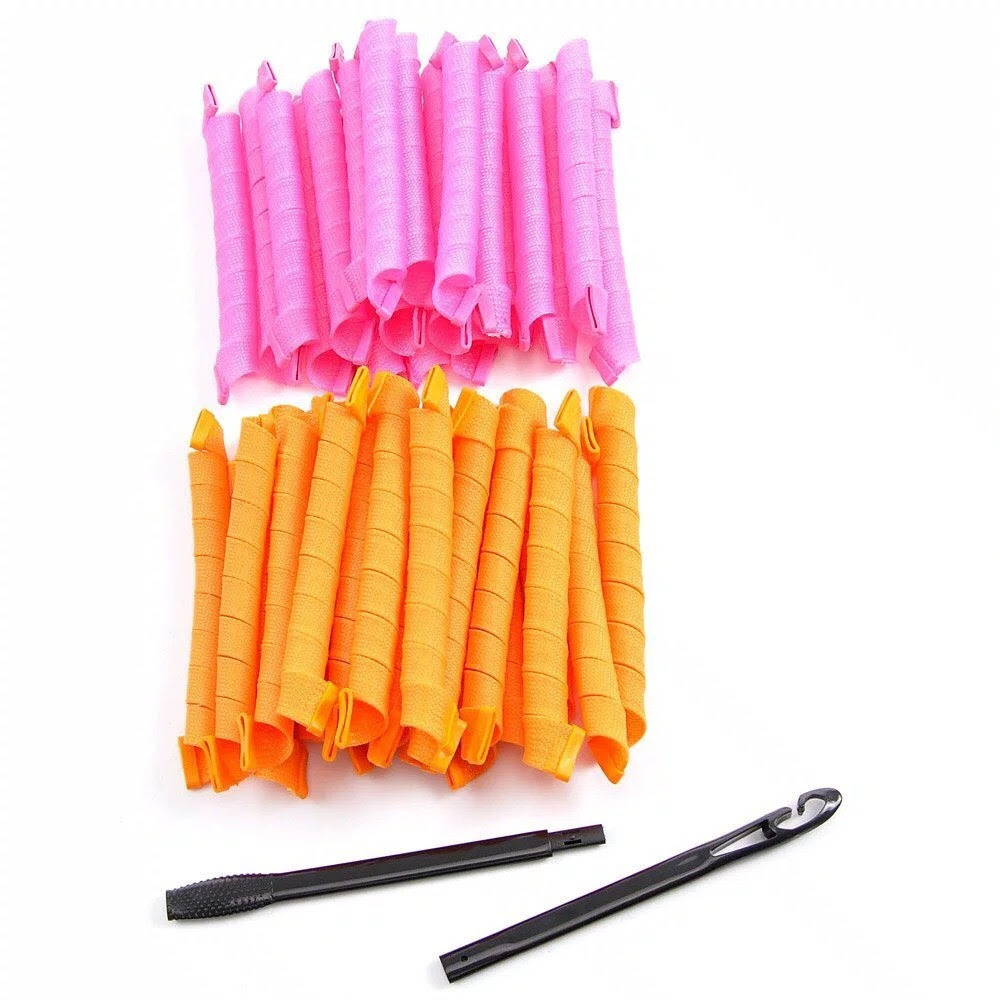 10.Buns– Most times I tell other naturals that I stretch my hair through bunning it, they give me the 'you can't be serious look'. Bunning natural hair has to be the easiest way to stretch and style natural hair on this list. The trick is simply to gently pull your hair in the middle of the hair tie to make sure they are also stretched before tucking your ends in.
Please note*-All methods of stretching and styling natural hair will vary depending on the length, texture and products used. If you decide to try any of the stretching styles above, I would recommend you follow tutorials of people who may have your hair texture in order to achieve the best results.
How do you like to stretch and style your natural hair? Did I leave a favorite of yours out? Lets chat below.