BENEFITS OF MESSAGING THE SCALP 
By Hannah Kwaw-Yankson on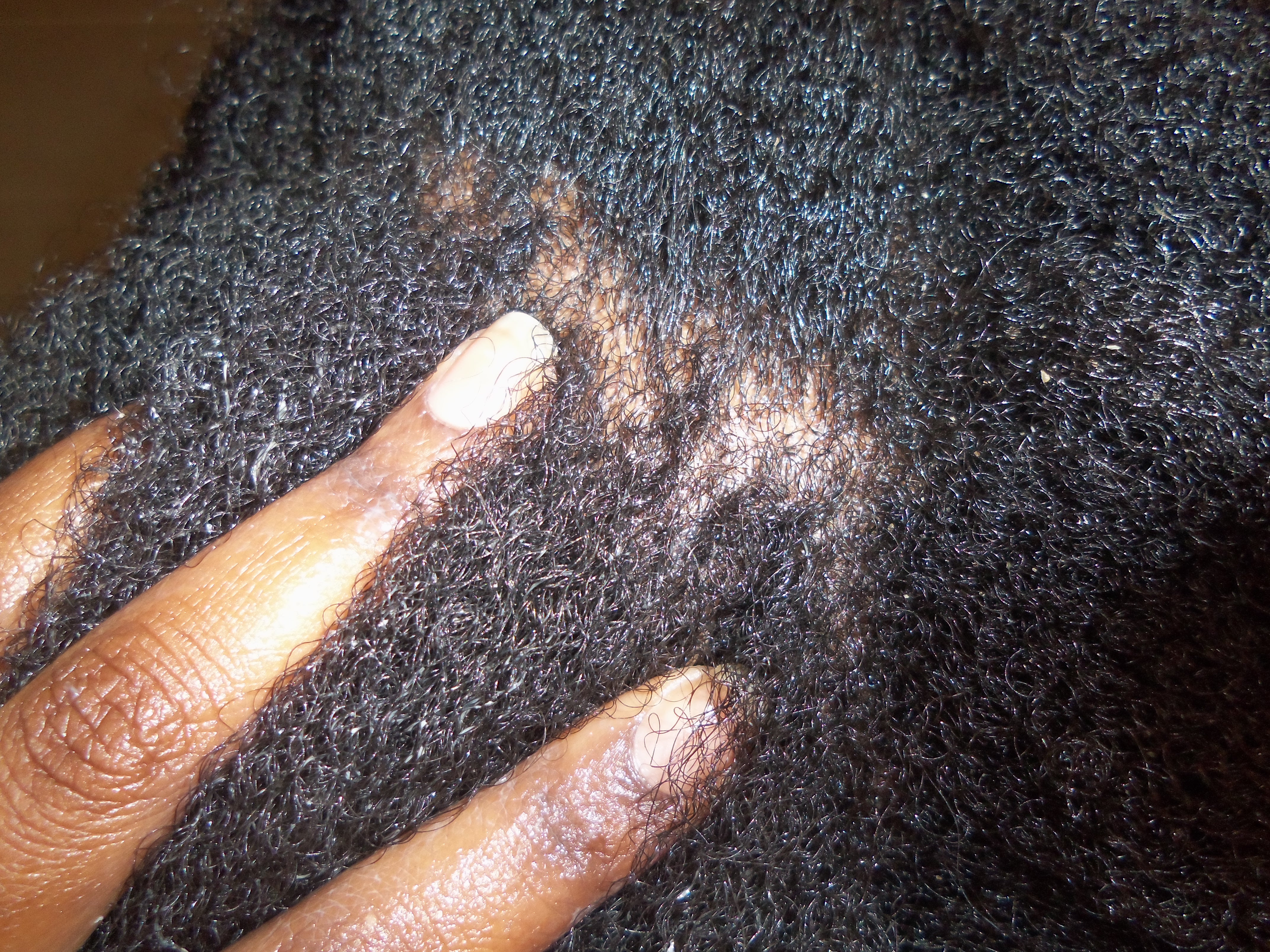 Many people have their own perception about the benefits of massaging the scalp.Some have massaged their scalp and have experienced hair growth while others have done same and have not seen any change in hair length. Well, I can proudly say I am one of those that have seen hair growth since I started massaging my scalp. Because of that I have outlined seven benefits massaging the scalp based on my personal experience. 
1.  Massaging the scalp and hair with warm oil, preferably infused with hair-friendly herbs, is the best way to nourish the scalp and hair topically. 
2. It helps strengthen the roots of the hair and nourishes the hair shafts strengthening current hair.
3. Helps to prevent flakes and dry scalp especially when done with oils.
4. It lubricates the scalp without the use of harsh chemical shampoos.
5.  It helps soften and condition the hair  making it more manageable.
6. It helps enhance blood circulation in the head and neck area. When the scalp is "tight" from stress, circulation and hair growth are impeded. It helps relax the scalp
 7.It helps promote emotional balance because it relaxes the the mind and muscles in the neck area promoting a sound sleep at night.  
HOW TO DO A SCALP MASSAGE
 

Currently, I personally know two ways of massaging the scalp which are by usage of the fingers and a battery-run scalp massage. 
For the finger-use way, pour some oil into a bowl and warm the oil and gently pour oil in bits onto the scalp. Using the tips of your fingers, gently rub against the scalp.
Battery-run scalp massagers
Find naturallyhappykinkyhair:
 Hannah Kwaw-Yankson is founder of naturallyhappykinkyhair, a proud African; Ghanaian who dedicates most of her free time to educating young African women on natural hair, lifestyle and health. She big chopped in 2014 and has since been using her natural hair journey and that of volunteers to achieve the fore-mentioned. She does this through writing of articles, hairstyles tutorials, DIYs just to mention a few. Find naturallyhappykinkyhair on Facebook, Instagram, Google+ etc
NATURALLYHAPPYKINKYHAIR,
HAVE A HAPPY HAIR DAY